Vespa breakdown blues, Ferriere, Italy
On the face of it, this looks like a tragic photo.
My beautiful little Vespa on the back of a breakdown truck in Ferriere in the middle of the Apennine Mountains.
I was only a week or so into my Vespa ride through Italy that would become my book, Vroom With A View. And still over 550 kilometres from Rome.
But looks can be deceiving.
The driver of the breakdown truck was called Giuseppe and he drove me drove me 35 kilometres along winding roads to his tiny mechanic shop in Ponte dell'Olio.
Here Giuseppe and his dad agreed to fix my Vespa for a pittance and drove me out to a hotel in the countryside where I could stay until the work was done.
It was called Locanda Cacciatori and I had a room with views across freshly mown fields and ate like a king, all for only €30.
I hadn't planned to visit Ponte Dell Olio on my journey. And I would have ridden right past Locanda Cacciatori, surmising that it was way out of my budget.
But Fate – or dodgy points, in this case – has a way of delivering you exactly where you are meant to be.
Start the journey now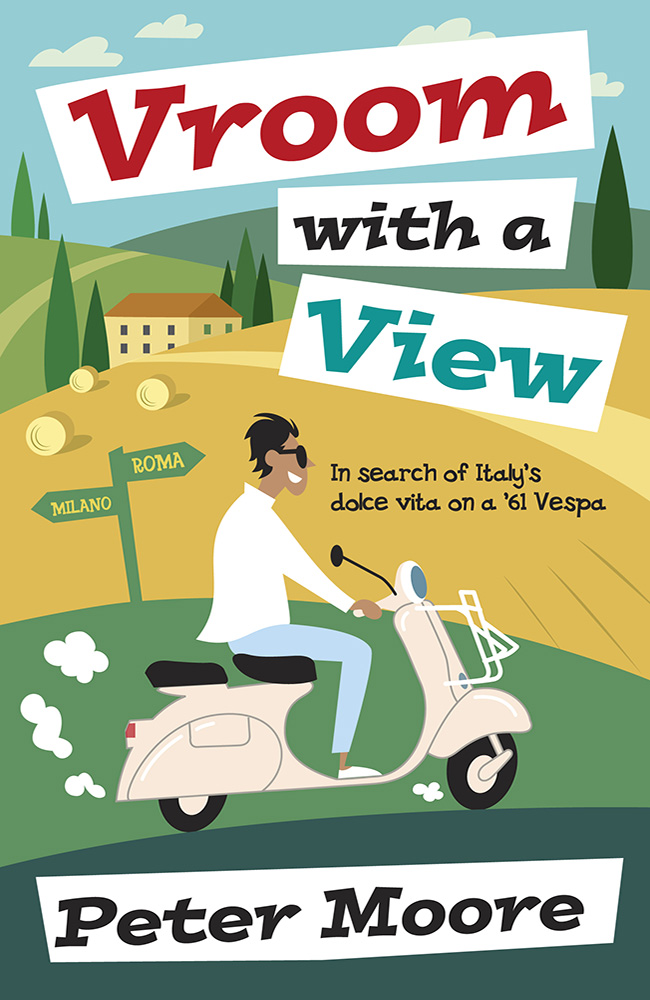 Here's some great news! Vroom With A View is available as an eBook on Amazon right now. You're just a click or two away from riding through the sepia-hued tones of Tuscany with Sophia. Ciao bella!