The Wrong Way Home
London to Sydney the hard way
Inspired by the hippies of the '60s, I set off from the UK to see if it was still possible to travel overland from London to Australia.
With woefully inadequate funds and little hope of actually making it through such notorious hot-spots as the Balkans, Iran and Afghanistan, I threw caution to the wind and followed the trail overland to the East.
It was a journey of exhilarating highs and, on occasions, frustrating lows, of diverse experiences – including the world's most expensive disco (in Albania), the bombed-out villages of Croatia, the opium fields of Laos, student riots in Jakarta, an all-night beach rave in Thailand – and memorable encounters with a wonderful cast of often eccentric, at times exasperating and, once in a while, overly amorous characters.
It's probably still my favourite journey ever.
'Moore's a sharp observer of the bizarre … Read, enjoy, escape'

Maxim
Start your journey now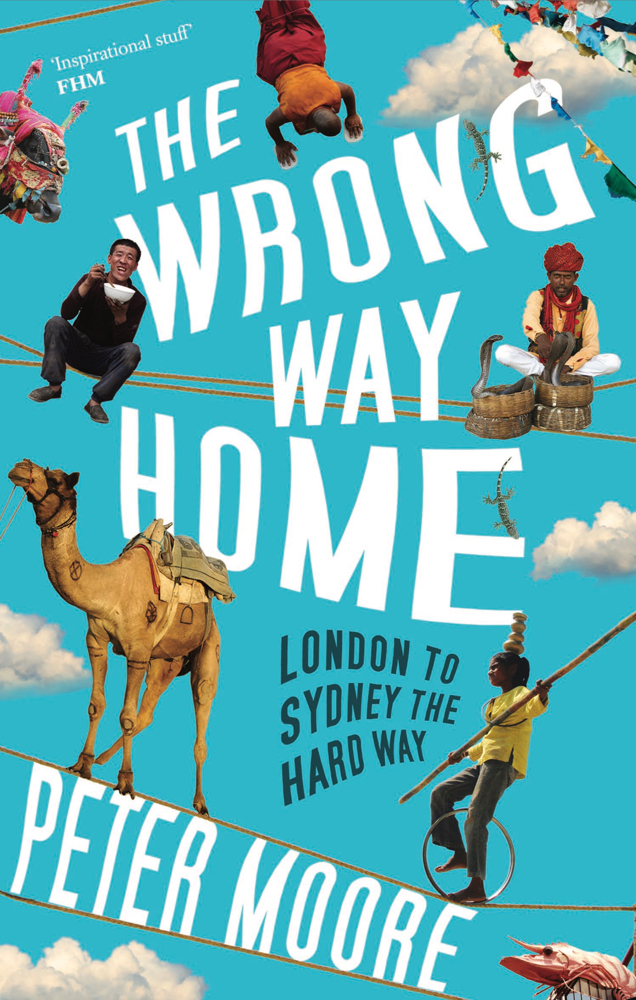 Here's some good news. The Wrong Way Home is available now as an eBook. Within a couple of clicks you can be set off from London to Sydney, right now. Bonza!
Photos from the trip
Please forgive the poor quality of the images in this gallery. The originals are in a storage unit in Australia, so I've had to use images from when the web was slow and high resolution was a curse rather than a blessing. I plan to visit my storage unit some time this year. When I do, rest assured, the image quality will improve dramatically.