Sophia stars at the Piaggio Museum
Back in 2016, Piaggio celebrated the 70th anniversary of the first Vespa with an exhibition called 'On The Road With Vespa'.
It was a celebration of the adventures Vespas have inspired, including my own, and I was invited to Italy for the opening ceremony.
The centrepiece of the celebration was an exhibition of photos, videos and books chronicling Vespas on their travels.
It also featured some of the most famous Vespas in the world. In the flesh, so to speak.
Like the PX Giorgio Bettinelli rode through China and around the world.
And my very own Sophia and Marcello.
Sophia was the heroine of my book, Vroom with a View. She was a sepia-toned '61 Vespa 125, named after Sophia Loren and just as temperamental.
Marcello, a bright orange Rally 200, was an altogether different beast.
He was the same shade as Donatella Versace and was the macho hero of Vroom by the Sea, my journey through the sunny parts of Italy.
Sophia got her own plinth at the very start of the exhibition. Her faded glamour got a lot of attention and love.
Marcello, used to being the centre of attention, was left sulking somewhere around the back.
Start the journey now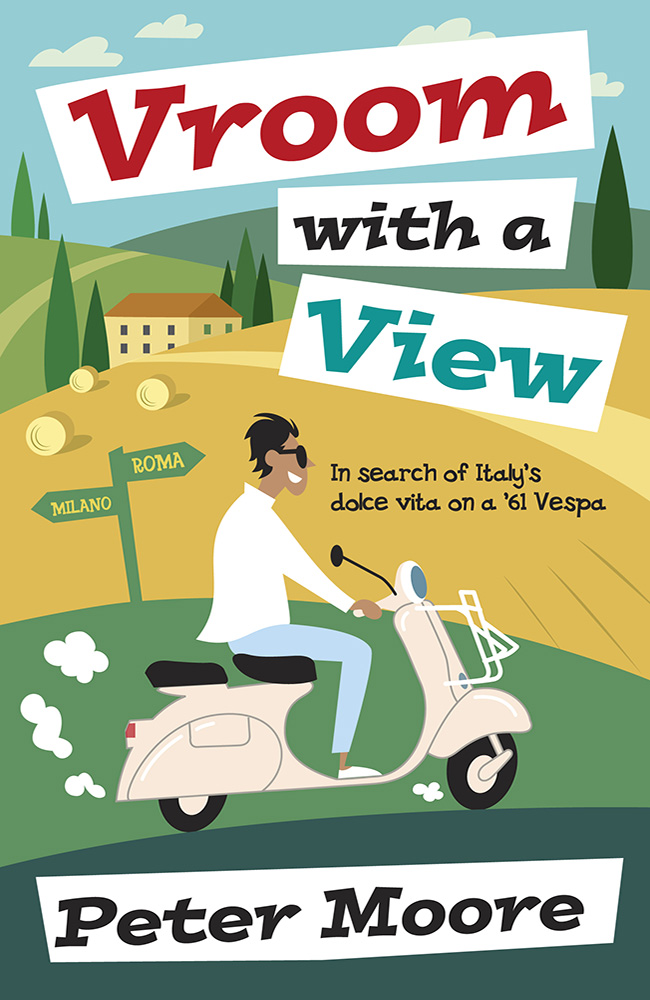 Here's some great news! Vroom With A View is available as an eBook on Amazon right now. You're just a click or two away from riding through the sepia-hued tones of Tuscany with Sophia. Ciao bella!