It's good to be Chief, Zululand
As I made my way up from Cape Town to Cairo on the trip that would become my book, Swahili For The Broken-Hearted, I passed through KwaZulu-Natal.
While I was there I visited Zululand.
Zululand bills itself as a living monument to Zulu culture, offering the chance to experience the 'lifestyle, social system and rich culture of the Zulu nation'.
It was a slow day when I visited so I got the chance to chat with the people who worked there.
Like Calvert.
Calvert lived in a village nearby, where he had a small landholding. He left his sons to work the land, while he came to Zululand.
He played the role of the great Zulu warrior, Shaka. This entailed dressing up in leopard skins, sitting on a wooden throne and banging an impressive ceremonial staff into the ground occasionally.
I asked him if he envied the young warriors who got to perform traditional ceremonies and demonstrate Zulu fighting techniques.
'They have to dance and throw spears all day,' he said, with a twinkle in his eyes. 'I get to sit here on my throne and talk with the girls.'
'It's good to be Chief!'
Start the journey now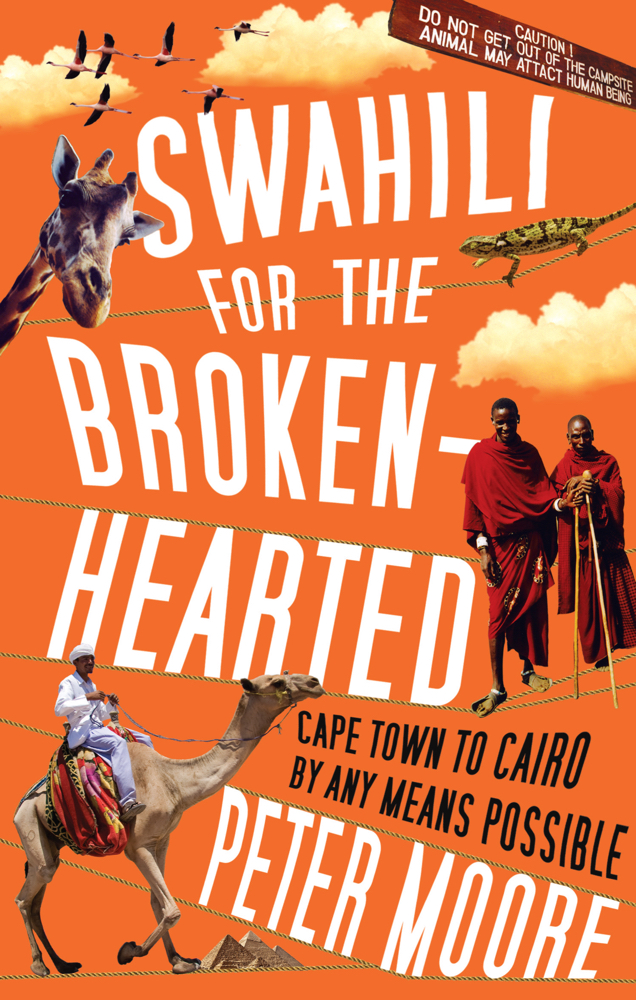 Here's some good news! Swahili For the Broken-Hearted is available to download as an eBook right now. With just a couple of clicks you could be on your way from Cape Town to Cairo. Pole pole!