Vespa Blind Date: Meeting Sophia
This is the moment I met Sophia, the beautiful old Vespa that would take me from Milan to Rome.
She also became the heroine of my book, Vroom with a View.
I'd bought her sight unseen after placing the highest bid on eBay Italy a couple of months before.
Sophia was in Milan. The listing had been pointed out to me by Filippo in Livorno. I'd placed the bid in Sydney.
In the early hours of a Sunday morning, 16,546 kilometres away.
Gianni, the guy who was selling her, said I could pay when I turned up to collect her. I just had to jump on a plane and travel for over 24 hours to get there.
When I got to Milan, Gianni picked me up outside imposing Milano Centrale train station and took me back to his office.
He ran an Import/Export business, plastics mainly, and had Sophia in a small workshop out back.
It could have gone all wrong. Gianni could have been a crook. The Vespa could have been crap. I could have flown across the world for nothing.
But as you can see from the smile on my face, that wasn't the case. Sophia was more beautiful than I imagined and Gianni more honest and helpful.
OK, Sophia was a little more temperamental than I would have liked. There were some mornings when she really didn't want to get going without a little extra choke, the Vespa equivalent of a shot of espresso.
But you know what? I wouldn't want to have done the trip with any other Vespa.
Start the journey now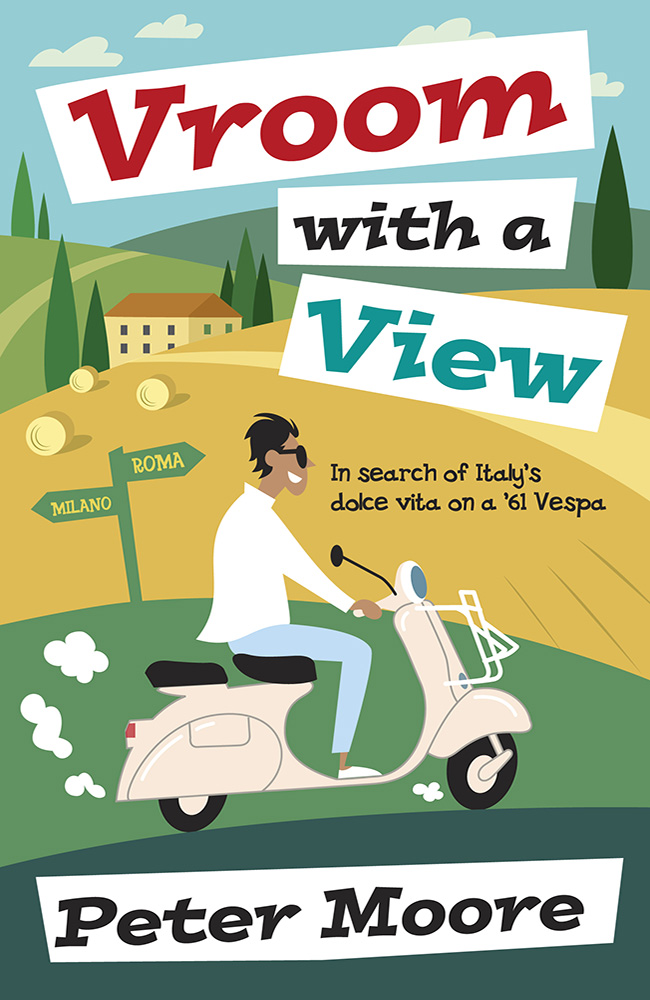 Here's some great news! Vroom With A View is available as an eBook on Amazon right now. You're just a click or two away from riding through the sepia-hued tones of Tuscany with Sophia. Ciao bella!