Snow falls on the Kamakura Daibutsu
It was just after I'd graduated from the University of Sydney with a degree in Medieval History.
The job offers weren't exactly flowing in so I decided to go and teach English in Japan.
Back then you didn't need any qualifications. If English was your first language you were hired.
There was preference for particular accents, of course. British and American accents were highly sought-after. An Aussie twang, not so much. But you could pretty much just turn up, buy a copy of 'The Japan Times' on a Monday morning and have a job by the afternoon.
I arrived on a Friday in Tokyo in early April and got a space in a room with nine other foreigners in a gaijin flophouse in Kiba called Yoshida House.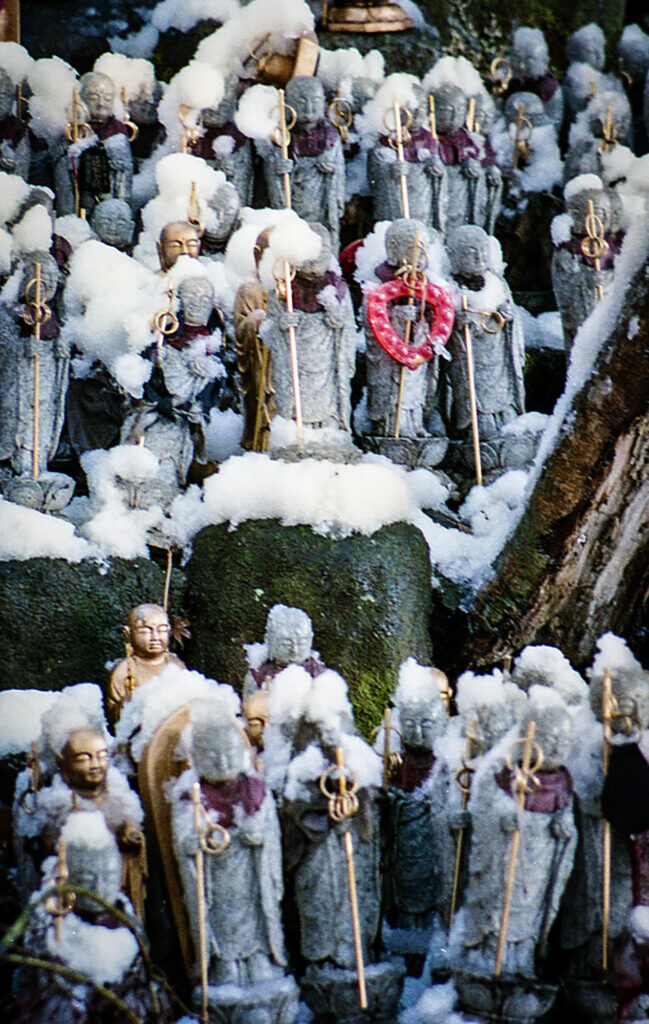 It was snowing when I arrived – the last snow of the season I was told.
So I decide to make a day trip to Kamakura, an hour or so south of Tokyo.
Kamakura is home to a giant bronze Buddha, the second largest in Japan, and I figured it would look pretty cool in the snow.
It did. And so did the Kōtoku-in temple complex that surrounded it.
As you can see, the giant Buddha wasn't completely covered in snow. Just a light dusting for added charm and interest. But it was a pretty special introduction to Japan, my home for the next year.
And yes, I bought a copy of 'The Japan Times' on the follow Monday. And yes, I had a job by Monday afternoon.
With Philips, bizarrely. A Dutch company.