A bus in a ditch in Khartoum
I stumbled across this scene on my way to catch the once-a-week train from Khartoum to Wadi Halfa.
I was near the end of my journey from Cape Town to Cairo, the trip that became my book, Swahili for the Broken-Hearted.
The overnight journey was meant to take me across a thousand kilometres of desert in the cool of night.
I congratulated myself that I wasn't catching a bus.
Trains are so much more reliable and relaxing and less likely to end up in a ditch.
By the time the train limped into Wadi Halfa, I wasn't so sure.
It was two days late and I was covered in a thick coat of dust.
Whenever the train had picked up a head of steam, the carriage filled with dust.
It became so difficult to breath that at one point I seriously contemplated jumping out of the train.
One of the other passengers noticed the panic in my eyes and indicated for me to pull my t-shirt over my nose and breath through that.
It hadn't been washed for a while, but the smell of three weeks of sweat was better than dying.
The once-a-week ferry to Aswan was waiting when the train arrived. It should have left already, but that would have meant returning to Egypt empty.
Like everything in Africa, timetables are discretionary. And, really, for guidance only.
Start the journey now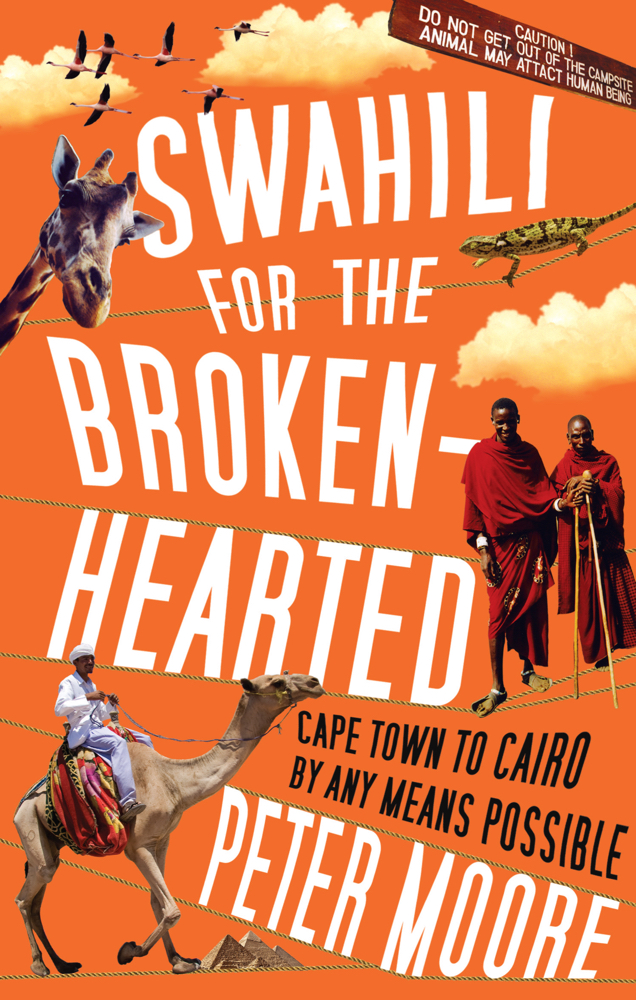 Here's some good news! Swahili For the Broken-Hearted is available to download as an eBook right now. With just a couple of clicks you could be on your way from Cape Town to Cairo. Pole pole!