Showdown at the Crocoseum
Here's something you may or may not know. My dad used to be the plumber at Steve Irwin's Australia Zoo.
You might have spotted him on Steve Irwin's TV series, 'The Crocodile Hunter.'
My dad was the little old guy who looked like Willie Nelson that got sent into a pen to fix a leaky tap while Steve distracted the croc.
Anyway, it was thanks to my dad that my wife and I were able to attend the grand opening of the Crocoseum, way back in 2003.
The Crocoseum was the arena Steve Irwin purpose-built to host his croc demonstrations.
Tickets to the opening had become quite the hot item on the Sunshine Coast.
And there were all kinds of rumours swirling around about various celebrities coming along.
The rumour that Russell Crowe was going to be in attendance particularly piqued my wife's interest.
But no matter how hard she pressed my dad, he would neither confirm nor deny whether Rusty would be there or not.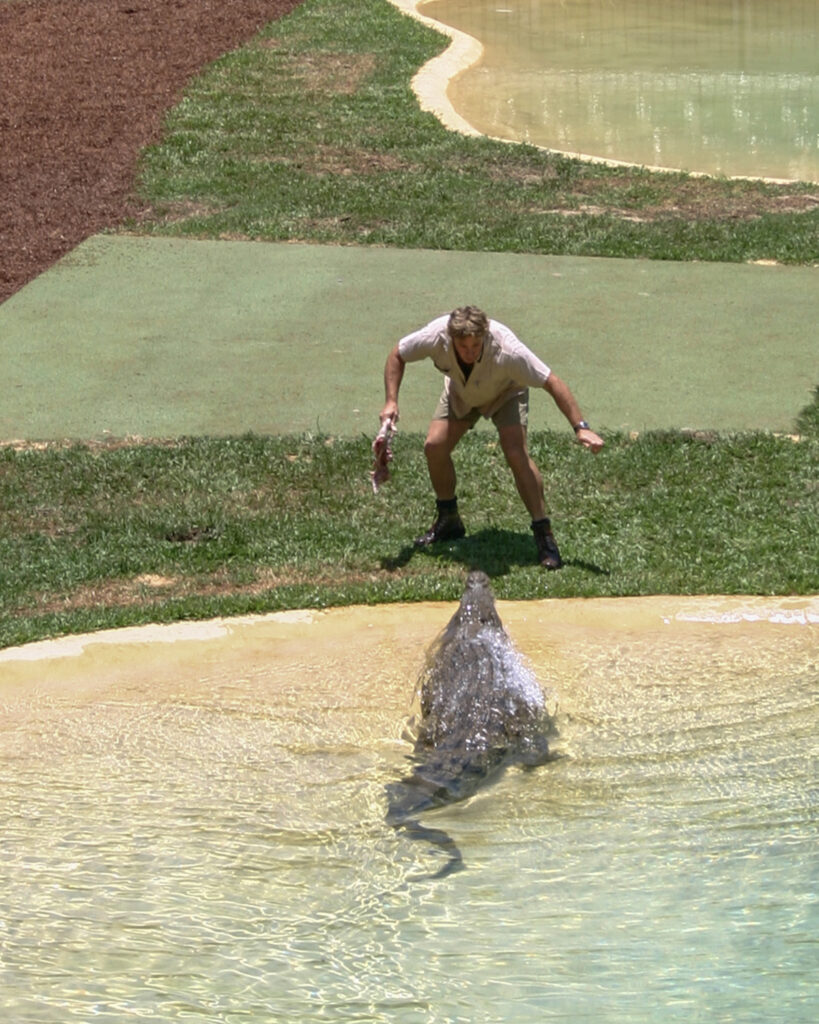 It turned out to be quite a fun day. Half the Sunshine Coast seemed to be there, but that only added to the buzz and excitement.
Steve Irwin wasn't doing many of the croc demos anymore, but he was doing the inaugural demo in the new Crocosuem.
Say what you will about the man, but he knew how to put on a show.
He opened proceedings by swimming through a kind of 'croc flap' into landscaped pool with a crocodile hot on his tail.
A game of cat and mouse ensued, with the croc eventually rewarded with a raw chicken as a reward for not eating Steve.
Steve remained fully khaki-ed the whole time, of course.
You wouldn't want it any other way.
Try as we might, we didn't spot Russell Crowe.
It turned out he was given a private tour of the Crocoseum by Steve Irwin the very next day.
My wife never quite forgave my dad for not telling her.
Or at the very least, hinting.