Pastificio Chiesa Valerio, Livorno, Italy
A year ago today I was in Livorno in Italy, tucking in to a plate of Girasoli di Tartufo.
It was prepared for me by the King of Pasta, from a recipe he created especially for the Pope.
My nephew and his wife were over from Australia on a big trip around Italy.
I arranged to meet them in Livorno to show them my favourite places and introduce them to the friends I made when I travelled through here on my Vespas.
I took them to Bar Civili to sample the ponce, of course. And up to Santuario di Montenero to see the crazy votive paintings.
But as we wandered through Livorno's extraordinary Mercato Centrale, the inspiration for London's Covent Garden, we stumbled upon a place I'd never seen before.
The best pasta shop in Livorno.
And home of the King of Pasta.
Pastificio Chiesa Valerio is a family run business that has been operating out of a shop inside Mercato Centrale since 1969.
The current proprietor, Valerio Chiesa, is a third-generation pasta maker, taking over the business from his father and his grandfather before him.
He calls himself the 'King of Pasta', after taking out the prestigious Golden Lion award in Venice in 2017 with the first 23 carat gold tortello, The King Gold.
Since then, Valerio has taken the business – and his profile – to higher levels.
Valerio gave the store a glitzy makeover and enlarged the kitchen so he could run cooking classes when the big cruise ships dock in Livorno for the day.
And he's sent his trademark Girasoli di Tartufo pasta to Obama, Queen Elizabeth and Prince Albert of Monaco.
He even hand-delivered a tray of the stuff to Pope Francis.
There's a photo of the event displayed on the serving counter.
More prominently, as it turns out, than the Gold Lion award he took out in Venice that crowned him king.
Start the journey now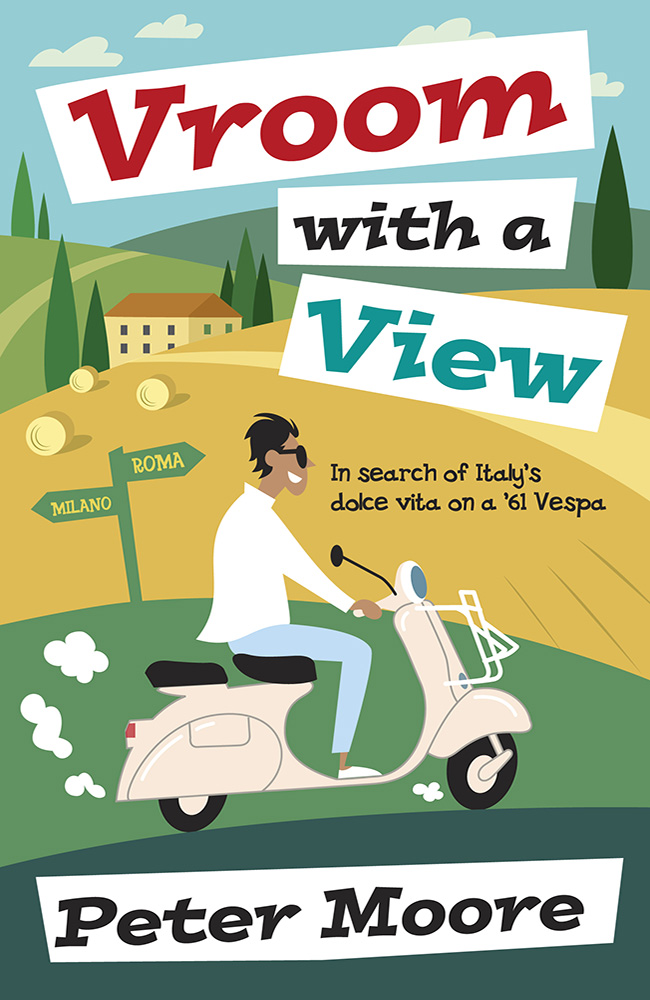 Here's some great news! Vroom With A View is available as an eBook on Amazon right now. You're just a click or two away from riding through the sepia-hued tones of Tuscany with Sophia. Ciao bella!